Workshop Brothers Coffee Melbourne by The Stella Collective
Yellowtrace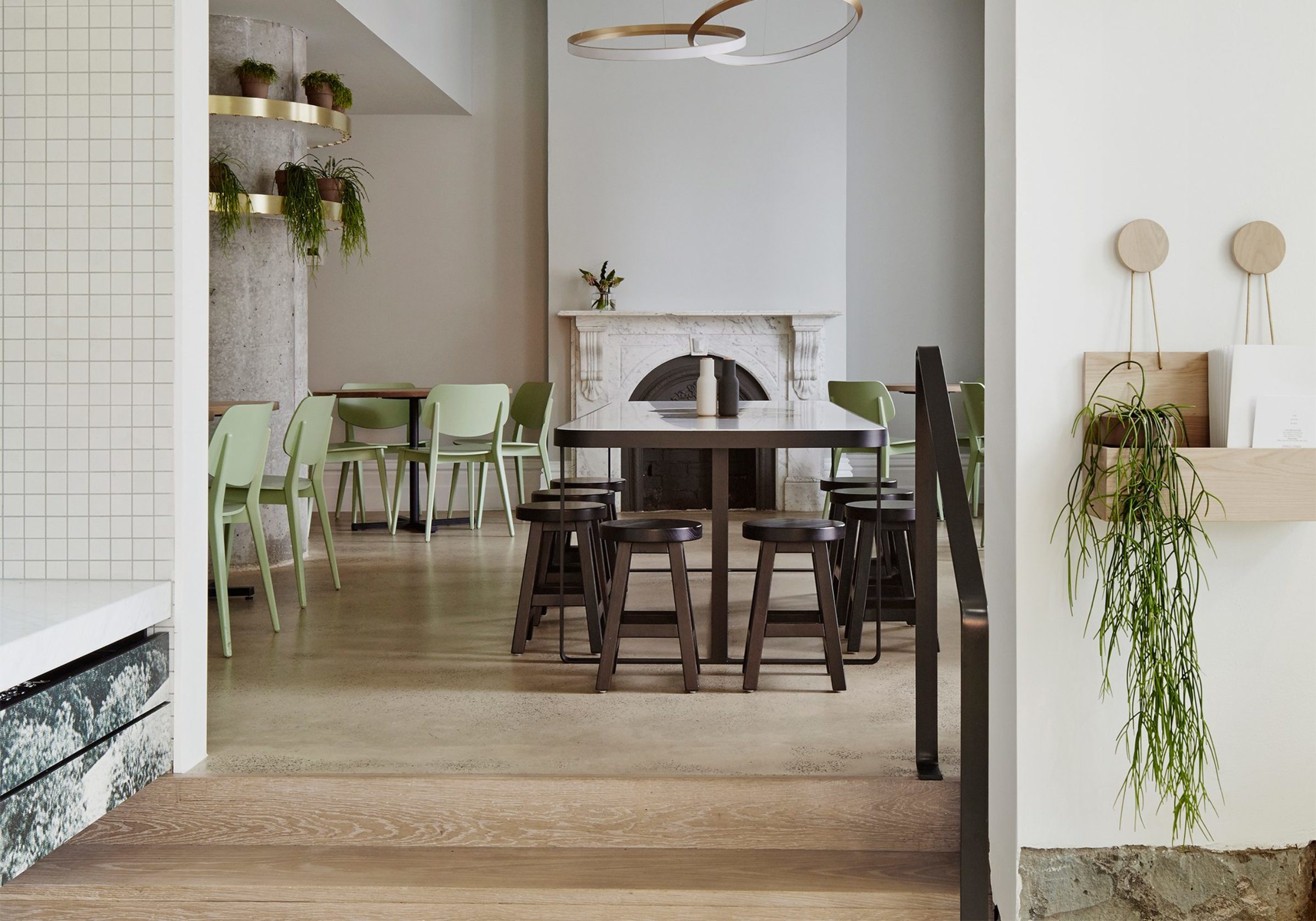 The Stella Collective has transformed a Melbourne's inner city cafe into a true celebration of coffee and imagination.
In its previous life, the space had been a cramped and dark city canteen in need of some serious love. Seeing the site and its unique floor plan as a great opportunity to break from the traditional coffee spots which dominate Melbourne's CBD, The Stella Collective have created a lush tropical escape from the surrounding hustle of Queen Street.
This petite but bold cafe uses its space wisely; cleverly concealing the back of house activity behind giant mirrored screens adorned with illustrations of a verdant landscape by the talented artist Beth Emily. Soft curved walls accented by a glossy pink hue and clean brass lines with some good old fashioned 80's granite add strength, toughness and a glamorous charm creating a place where city workers can get a breath of fresh air and take refuge from their busy day.