Memocorp Office at 259 George St Sydney
Yellowtrace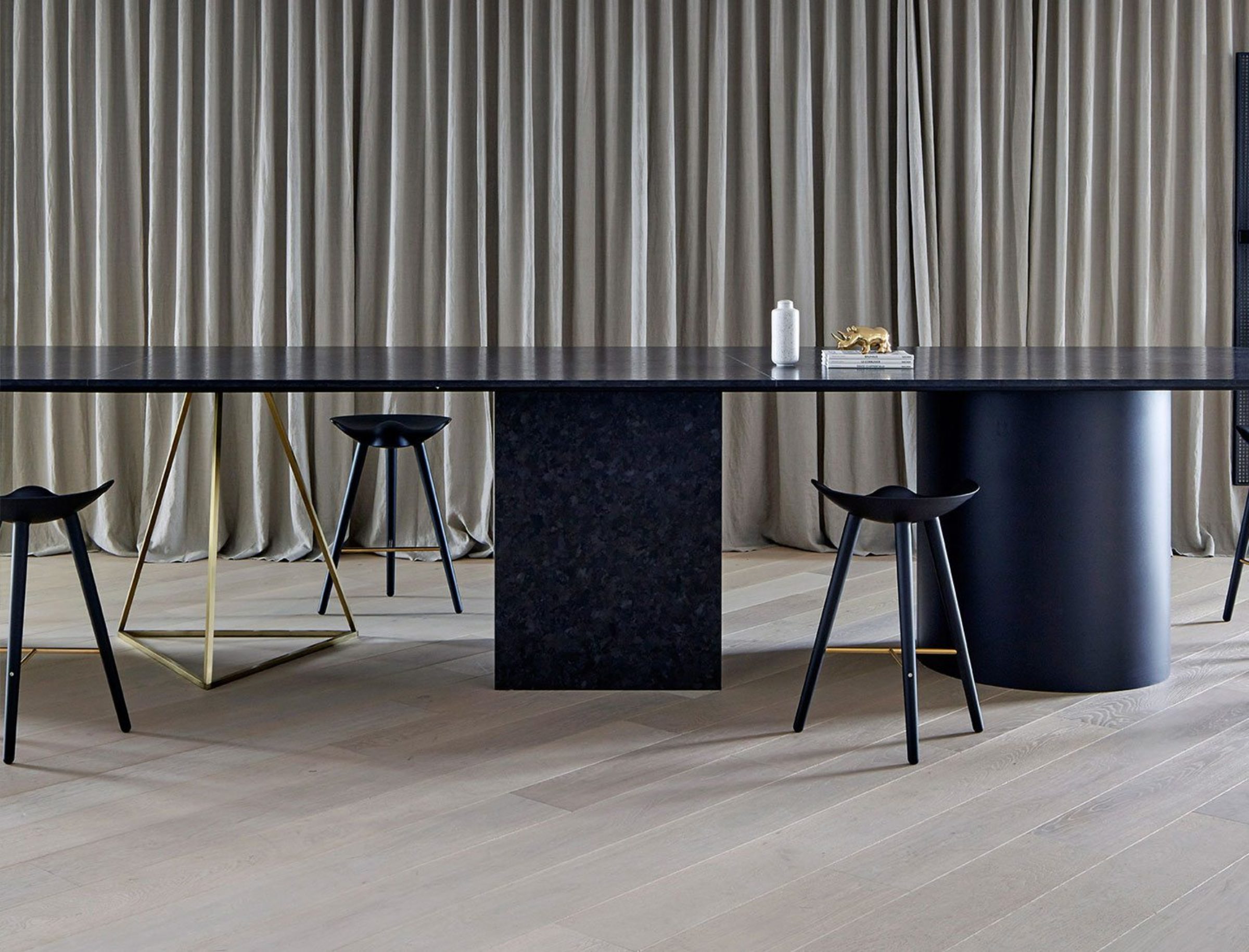 The Stella Collective (TSC) have finished their first office fit out in the prestigious 259 George St building in Sydney. Although by the time TSC was done with it, 'office fit out' are the last words you'd use to describe it. It's more 'day spa meets fashion label HQ meets luxe retail space'.
With their trademark fine, black steel shelving units, housing either a plant de jour or a sought after Aesop product, the space has got the Stella stamp all over it. From the feminine pale oak flooring that runs throughout the space, to the shimmery golden finishes, it's as far from a stock standard office as you're likely to get. They were going for a boutique hotel feeling or a luxury penthouse and aptly coined the project Office In the Sky.
The building had great bones to work with. The 1,000 square meter, located on the top floor, is subject to some of the most exquisite views Sydney has to offer. Frankly it's hard to step a foot wrong with that as your backdrop.